Recommended links & resources about Marriage, Divorce & Remarriage
Political Science Quarterly, 125:1 (Spring 2010).
by Mark A. Smith
A question of doubtful action rather than absolute certainty.
"He who doubts is damned if he eats, because his eating is not from faith, and anything not from faith is sin." Romans 14: 23
By God's grace, and with love for all families wounded by the effects of remarriage, this tract is written.
By Rick Friedrich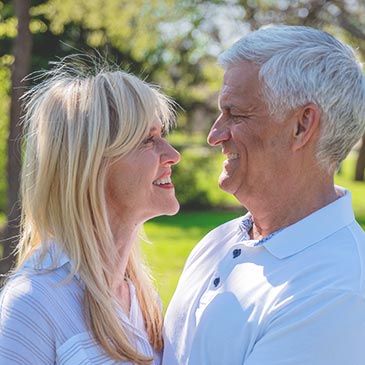 Watch their restored marriage video » Jeff and Cheryl Scruggs were searching for satisfaction. First it was in money. Then, for Cheryl, it was in the arms of another man. In the end, they discovered where true satisfaction is found. Texas-based Biblical marriage and individual counselors, public speakers and co-authors of I Do Again. Cheryl is also the founder and host of the Thriving Beyond Belief podcast.
Jeff & Cheryl Scruggs
jeffandcherylscruggs.com
*Jeff and Cheryl are not Licensed Professional Counselors or psychotherapists
What is the place of marriage in the wide setting of God's purpose for the whole of creation? In marriage we are tapping into the revealed secret of God's purpose for the whole universe and we are giving very practical expression to it. What is marriage and what is it for? What is the place in marriage of sexual attraction and appreciation of each other between a man and a woman? Is there a rightful ordering of relationships in marriage? How sustainable is marriage in the 'real' world of today? What of marriage breakdown, and the alternative reconstituting of relationships? What about family life and bringing up children?
By Martin Bleby
FREE DOWNLOAD BOOK 192 pages.
In this groundbreaking book, Arnold, a pastor for almost forty years, addresses the pain resulting from broken relationships and the misuse of sexual intimacy. He provides fresh biblical insights into critical issues including the sacredness of sex, the struggle against temptation, the decision to remain single or to marry, child rearing, homosexuality, divorce and remarriage. Sex, God, and Marriage offers healing to anyone who has known discouragement or guilt – and hope to anyone who is willing to take a bold new look at a topic of universal interest and concern.
By Johann Christoph Arnold
FREE AUDIO
The New Testament standard for marriage is far higher than what is commonly taught and practiced in many churches. If we understand clearly what constitutes marriage and what dissolves marriage, we will have a basis for understanding all other questions regarding marriage. Included is a session dealing with questions commonly asked, as well as a session on a proper New Testament approach to polygamy.
More » Various articles & audio by Ray Wenger about marriage divorce and remarriage can be found on the Wenger Ministries site
If you listen to nothing else then listen to these two:
A straightforward article listing the New Testament scriptures about this topic
By the Believers Fellowship
FREE DOWNLOAD ARTICLE
Great article however be warned: unfortunately the writer does not preach repentance of a remarriage (adultery)
By Colin Jones
Same Sex Marriage, the Homosexual Cocktail & the Pseudo Christians
Letter to Australian Federal Politicians
By Michael Whennen
This is a thorough bible study about divorce and remarriage, showing when it is a sin, and when it isn't. The importance of this study can be measured by the rapid rise in the divorce and remarriage rate in many countries during the last century, to such a degree that some countries now average more than one divorce for every two marriages, and it is still increasing.
By Roy Page
This bible study is a scriptural analysis of the phrase 'some uncleanness' for divorce Deuteronomy 24:1.
By Roy Page